COGNITION, COORDINATION
& CONFIDENCE
'Our range is unique in that it's a complete, systematic developmental journey for children. A structured process that gives us the best chance of helping kids develop into independent, capable and confident young explorers. Our pillars are these 3 C's and every bike we make is designed with these in mind.'
Andy Loveland, Founder
Our process has 3 simple lifestyle objectives, get kids mobile, get kids out, get kids exploring. We begin at 10 months, accelerating coordination and kick starting cognition with our Speedster. From 2 years, we focus on building confidence: confidence in our abilities and in our surroundings with specifically designed balance bikes. And, from 4, we use this platform of competence and confidence to help our children develop independence.

But there is no point in making great bikes if they do not suit the riding that our kids are most interested in doing. Motivation is precious when it comes to children. We are alone in making bikes for all environments and all kinds of riding. We make industry leading street bikes, adventure bikes, jump bikes and full suspension bikes. No other brand meets our level of specification or empathy with our kids preferred riding style.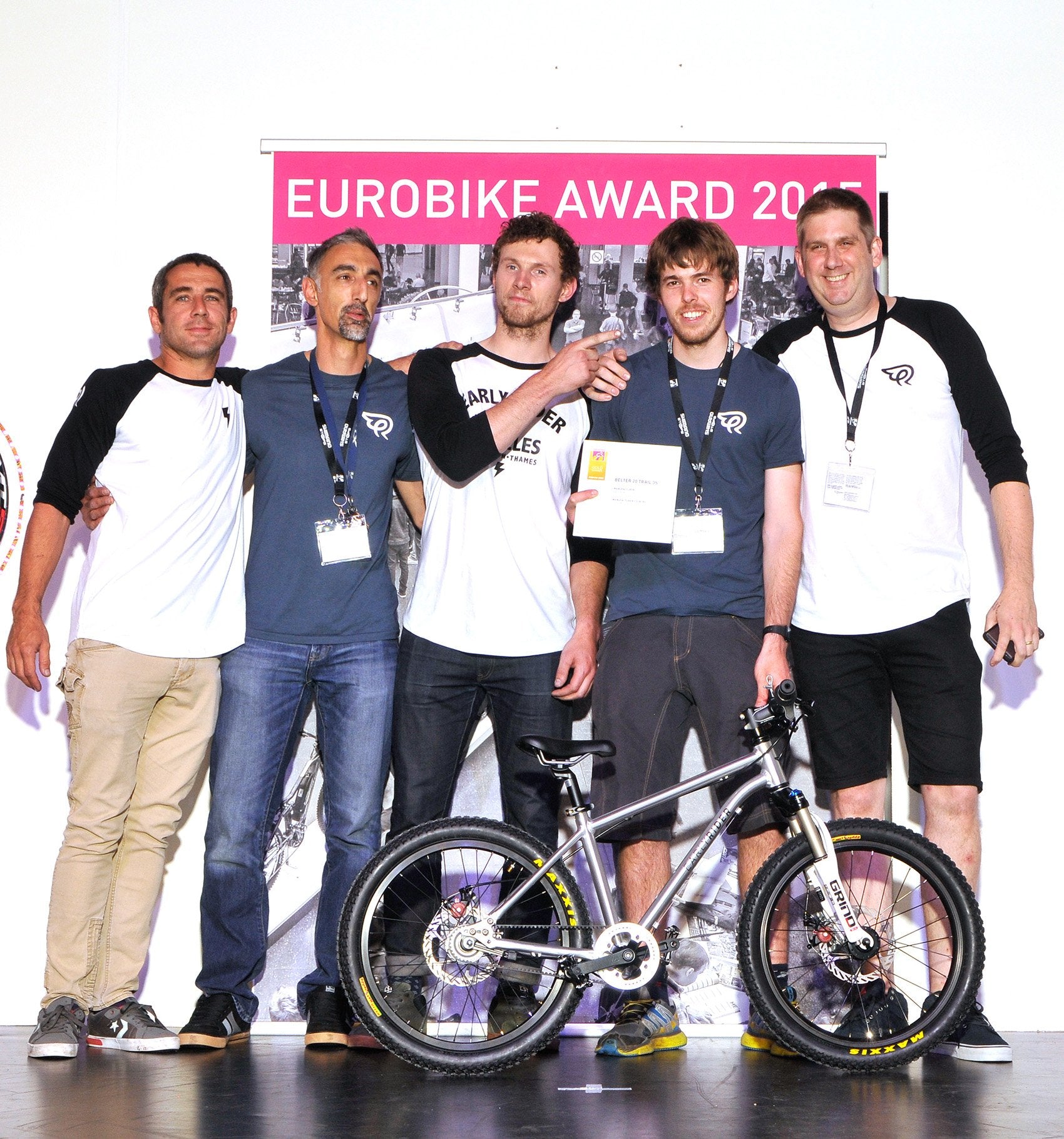 Making LIfe Easier
We also design our bikes within a framework that works for the parents: easier to justify, easier to use, easier to maintain, easier to get excited about. Our bikes are finished brushed so they look great used, clear coated to be gender neutral and more easily passed on. There are no model years, so a bike never becomes out of date. We use belt drives where dirt, grease, clothing or maintenance are a consideration, and aluminium everything where corrosion is a concern.
Trusting the process
And finally we make our bikes with an attention to detail that you'd expect to see on a high end adult bike. We do this believing that when we, as parents, know that something is special, we will naturally find a way to let our children know too, helping to earn their trust in the process and circling the loop on confidence.