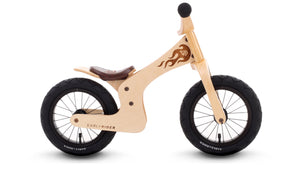 The Lite is about building confidence and takes full advantage of wood's familiar warmth and tactile qualities to draw even the most timid to the bike - the first step in getting your child to want to ride.
Lightweight with an innovative two steering system that takes away the risk of speed wobbles for novice riders, the Lite excels when it comes to being manageable and easy to control for the earliest of riders. Add how our SuperPly™ construction embraces wood's natural forgiveness to absorb vibrations and smooth those little twitches and you have the most comfortable, confidence inspiring ride. 
But don't be mistaken, the Lite is also one of our most nimble and durable bikes too. Set the steering to open and your experienced rider can take advantage of the responsive geometry and aluminium hubs on low friction sealed bearings, to go long and fast learning sophisticated riding skills - all in the knowledge that the our Superply™ construction is to BS marine ply standards and so will keep pace wherever your little one ventures.
key features
simply SuperPLY™. NOTHING BUT Hand-picked, Grade a veneers bonded with the finest marine ply "WBP" GLUE (Water & Boil Proof) for maximum weather resistance
BEAUTIFUL HEAT BRANDED DETAIL, EMBROIDERED FAUX LEATHER SEAT AND HARDENED BRONZE HARDWARE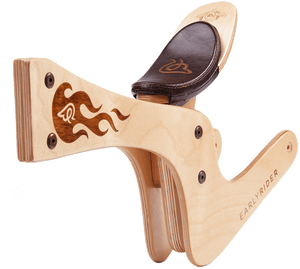 TWO STEP STEERING system: a restricted setting to give confidence to novice riders and a free setting to enable experienced riders to develop more sophisticated riding skills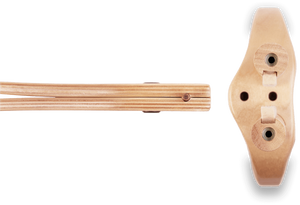 SUPER LIGHT Weight ALUMINIUM WHEELSET, BOASTING ALUMINIUM HUBS, HOLLOW ALUMINIUM AXLES AND SEALED CARTRIDGE BEARINGS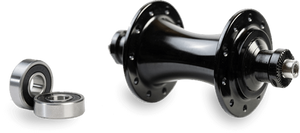 0
1
2
3
4
5
6
7
8
9
10
11
70
80
90
100
110
120
130
140
150
160cm
STANDOVER HEIGHT
30CM
FRAME
LAMINATED GRADE A BIRCH VENEERS, WBP GLUE
FORK
TRANSVERSE LAMINATED GRADE A BIRCH VENEERS, WBP GLUE
STEERER TUBES
HOLLOW TIPPED, AL6061 RODS, WOOD DOWEL CASING
WHEELSET
ER 12", PNEUMATIC SEALED CARTRIDGE BEARING
HUBS
CNC'D AL6061, CARTRIDGE BEARING, HOLLOW AL7075 AXLE
RIMS
20H ANODISED ALUMINIUM, BLACK
SEAT POST
4 SETTING, LAMINATED GRADE A BIRCH, WBP GLUE
*Every effort has been made to ensure accuracy throughout this website. However, Early Rider reserves the right to change prices and bike specifications without prior notice*
WEIGHT
3.25KGS
FRONT TYRE
REAR TYRE
INNOVA-2603 12.5*1.75
STEM
DUAL STEERING SYSTEM (RESTRICTED + UNRESTRICTED)
HANDLEBAR
2" RISER, LAMINATED GRADE A BIRCH, WBP GLUE
GRIPS
SOFT TOUCH EVA FOAM
SADDLE
EVA PAD, EMBROIDERED FAUX LEATHER COVER
VALVE CAPS
Due to safety regulations changing we are no longer able to supply dust caps as standard for bikes that are labelled as age appropriate for children under 3 years of age.
Are you happy with your upgrade choices?